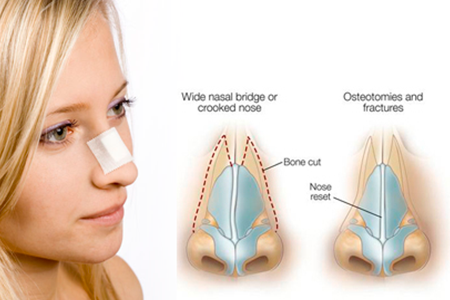 Endoscopic Minimal Access Surgery for
Nasal Polyp(Polypectomy).
DNS (Septoplasty).
Sinus Headache(FESS).
CSF Leaks(Transnasal CSF Rhinorrhea Repair).
Stitchless Surgey for Eye Watering(Endoscopic DCR),Adenoid Surgery in Children (Endoscopic Adenoidectomy), Endoscopic surgery for Nose Bleeding
Recurrent "Naqseer"(Chemical Cauterization).
Refractory Bleeding(Endoscopic Sphenopalatine Ligation/ Cautery).
Nasal Video Endoscopy Cosmetic Nasal Surgery for
Deformed Nose(Rhinoplasty).
Correction of nasal and maxillary fractures(Maxillo facial trauma repair).
Cosmetic Nose Piercing Foreign Body Removal